IAS Fellow at St Cuthbert's Society, May-July 2022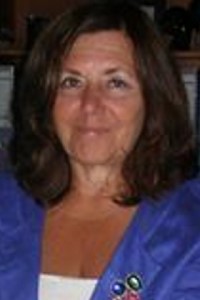 Colleen Ward is a Professor of Cross-cultural Psychology and Founding Director of the Centre for Applied Cross-cultural Research at Victoria University of Wellington, New Zealand.
Professor Ward received her PhD in Psychology (1977) at Durham University. Prior to her current appointment, she has held teaching and research positions at the University of the West Indies (Trinidad), Science University of Malaysia, National University of Singapore, and University of Canterbury (New Zealand). She is internationally recognised as a leading authority on psychological aspects of Cultures in Contact, particularly how immigrants and minority group members negotiate living within and between their heritage culture and the cultures of the wider society (acculturation) and how ethnic and cultural groups within diverse societies perceive and relate to each other (intercultural relations). Her most recent work has concentrated on the relationships among multicultural, diversity-inclusive environments, social cohesion and psychological well-being in educational, organisational and national political contexts.
Professor Ward's work in these areas is widely (30,000+) cited and has made a significant impact in advancing theory and research on intercultural contact. In addition, her research findings have been systematically applied to addressing important social issues. In New Zealand, she has worked in a research and advisory capacity for the Office of Ethnic Communities, the Ministry of Social Development, Ministry of Education, Ministry of Business, Innovation and Employment, and the Department of the Prime Minister and Cabinet. In 2011 Professor Ward received the Royal Society of New Zealand's  Te Rangi Hiroa Medal for contributions to the advancement of psychological study of immigration and cultural diversity, and in 2015 she was elected a Fellow of the Royal Society of New Zealand.
Professor Ward is current President of  the International Association for Cross-cultural Psychology and past president of  both the International Academy for Intercultural Research and the Asian Association of Social Psychology. She was also Editor-in-Chief of International Journal of Intercultural Relations.
During her stay at Durham, Professor Ward will be primarily engaged with Professor Prue Holmes and Dr Oakleigh Welply (School of Education) to develop and seek funding for a project on refugee integration in higher education. She will also offer an interdisciplinary perspective on Professor Chris Brown's IAS project Mind the Gap: Exploring the Differences in Access to Social and Cultural Capital between Advantaged and Disadvantaged Children. Drawing on ecological systems theory, her research suggests that culturally inclusive educational environments enhance social and cultural capital and foster social and psychological wellbeing in ethnic and linguistic minority students. Professors Brown and Ward will explore how this approach can be theoretically and methodologically integrated into his project.