IAS Fellow, January-March 2022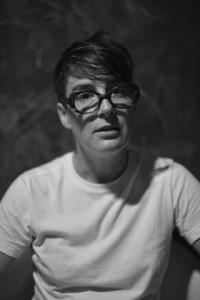 Susanne M Winterling born in Rehau, works across a range of media to explore the sentient economy, cultures and transformations of elements and materialisations. Forms and materials trace species and the elements in today's challenging geopolitical context. Susanne Winterling's practice reflects upon political as well as aesthetic entanglements and power structures among human/ animal/ matter. She remains focused on historical feminist practices and the commons and puts spotlight on different ways of knowledge through embodiment and cosmologies.
Since 2018 the artistic research project Planetary sensing: navigation below the surface (http://www.planetary-sensing.com) circles with bioluminescence on topics of social sculpture and environmental violence as well as bio-sensing and citizen science in collaboration with an interdisciplinary group of artists, scientists, researchers and poets. With an emphasis on enhancing our perceptual and critical consciousness, Susanne Winterling undertakes affective and material-based research that highlights interaction between materials, elements and species. As part of the collective The Kalpana she puts the imagination in the centre of new speculations on the desert in the wake of climate migration and as part of the collective Blockadia Tiefsee* commoning and compost circles to the ocean.
She is currently professor of fine art at NTNU Norwegian University of Science and Technology.
Recent exhibitions and projects include In Desert Times, (w/The Kalpana), Kunstverein Freiburg, DE; The Sea Around Us, The Model, Slig0, IE; The Shape of the Tortoise (w/ The Kalpana), project 88, Mumbai, IN; Gravitational currents and the life magic, Empty Gallery, HongKong, CN; Barents spectacle, Kirkenes, NO; Between Bodies, Henry Art Gallery, Seattle, WA/US; Lulea Biennale, Lulea, SW; Variations on Time, ACUD Galerie Karma Ltd. Extended, Berlin, DE; Polyphonic Worlds: Justice as Medium, Contour biennale 8, Mechelen, BE; Tidalectics, TBA 21, Vienna, AT and Museum of Modern Art Dubrovnik, HR; Myths of the Marble, HOK Oslo, NO and ICA Philadelphia, PA/US; An Inventory of Shimmers, MIT List Boston, MA/US;
Further information including platforms and networks can be found at
http://pandorasbox.susannewinterling.com
http://shelterthelighthouse.tumblr.com